Tema: Introducción
22:45 Llegada al aeropuerto de Ben Gurión. Vuelo IB 3316;

Check in en el hotel Prima Park de Jerusalén.
*Noche en el hotel Prima Park, Jerusalén
Tema: Los aspectos culturales, sociológicos, políticos y religiosos de Israel

* El cronograma de este día puede cambiar de acuerdo al horario de entrega de los resultados de los exámenes de PCR
9:30-10:30 Presentación del seminario y orientación: Ariel Horovitz, Director del Moriah International Center;

10:30-12:00 Tour por Jerusalén;

12:00-13:30 Majané Yehuda;

13:30-14:30 Almuerzo;

14:30-15:30 Visita a los barrios ortodoxos de Jerusalén;

15:30-16:30 Barrio judío de la Ciudad Vieja;

16:30-17:30 Muro de los Lamentos.
David Kerpel, guía profesional
*Noche en el hotel Prima Park, Jerusalén
Tema: Los aspectos culturales, sociológicos, políticos y religiosos de Israel
8:30-9:30 Visita a los barrios árabes de Jerusalén;

9:30-10:30 Monte de los Olivos;

10:30-11:30 Vía Dolorosa;

11:30-12:30 Santo Sepulcro;

12:30-13:30 Recorrido por los barrios cristiano y musulmán de la Ciudad Vieja;

12:30-13:30 Almuerzo;

13:30-15:30 Libre en el Mercado Árabe;

15:30-17:00 Puerta de Jaffa, barrio armenio, Puerta de Sión y Tumba del Rey David;
David Kerpel, guía profesional
*Noche en el hotel Prima Park, Jerusalén
Tema: Los medios de comunicación y el conflicto palestino-israelí
8:15 Check Out del hotel;

9:00-12:00 Visita al Hadassa College y encuentro con estudiantes árabes y judíos;

12:30-13:30 Encuentro con el periodista Zvika Klein, del diario Jerusalem Post;

13:30-14:30 Almuerzo;

15:00 Memorial del Holocausto – Yad Va Shem.
*Noche en el hotel Grand Beach de Tel Aviv
Tema: Innovación y comunicación
10:00-12:00 Playtica:

Pablo Zayat, Games Monitization Manager;

Moi Sandler,Adept User Acquasition.

12:30-13:15 Paseo por Yaffo;

13:15-14:15 Almuerzo;

14:40-16:10 Centro Peres para la Paz y para la Innovación;

16:10-16:50 Antonio Millán, Ministro Consejero de la Embajada de España en Tel Aviv;

16:50-17:30 Nisim Hizkiahu, Comics & Animation Festival, caricaturista y productor del festival.
*Noche en el hotel Grand Beach de Tel Aviv
Tema: "Start-Up Nation"
8:30-9:30 Tour por Tel Aviv;

10:00-11:00 Jonathan Shoshani, CEO. TrainLit;

11:00-12:00 Encuentro con Shir Keren, Agrint;

12:00-13:00 Encuentro con Miriam Berger, Vice President Business Development. WIX;

13:00-14:00 Almuerzo;

14:00-15:00 Encuentro con Tsahi Liberman, Lightneer, desarrollador de videojuegos;

15:00-16:00 Yuval Peleg, NFT & Blockchain Gaming Expert;
*Noche en el hotel Grand Beach de Tel Aviv
Tema: Tecnología y globalización
09:15-10:00 Rotem Abrahmov, Gaming Leader. Facebook (Meta)

10:00-11:00 Ady Mor Biran, Manager of the Microsoft Garage. Microsoft;

11:00-12:00 Gilad Carni, UAE Israel Innovation Office;

12:00-13:00 Alex Hojda, CEO. Nitzor Connect Business;
*Noche en el hotel Grand Beach de Tel Aviv
7:30 Check Out del hotel;

9:30 – 9:45 Welcome to the Hebrew University;

9:45 – 11:15 Lecture – The Israeli Innovation Eco-system and its
evolution as the Startup Nation;

11:30 – 12:30 Tour at HUJI Mount Scopus Campus (Einstein Manuscripts,

Nobel Awarded wall, Innovators wall, etc.) ;

12:30 – 13:15 Lunch;

13:15 – 15:00 Workshop: Innovation Strategies and Innovation Systematic

Methods;

15:15 – 16:45 Lecture – Using technology as a tool for interactive

products;

16:45 – 17:15 Certificates Awarding
*Noche en el hotel Prima Oasis, Mar Muerto
Tema: Desafiando la naturaleza en la modernidad
10:00-12:00 Vidor Center, Agricultura de exportación en el desierto;

12:00-13:00 Almuerzo;

Tarde libre.
*Noche en el hotel Prima Oasis, Mar Muerto
Tema: Desafiando la naturaleza en la antigüedad
8:15 Check Out del hotel;

9:00-11:00 Masada: Desafiando la naturaleza en la antigüedad. Ariel Horovitz;

11:30-12:30 Visita al Kibbutz Ein Gedi: El Kibbutz como ejemplo de emprendimiento;

12:30-13:30 Almuerzo;

13:30-14:30 Viaje a Jerusalén y Check-in en el hotel Prima Park;

14:30-20:30 Libre;

20:30 Cierre del programa. Conclusiones y feedback.
*Noche en el hotel Prima Park de Jerusalén
Partida al Aeropuerto Internacional de Ben Gurion
Lic. Dinorah Castillo Jimenez
El Moriah International Center es una institución académica Israelí que desarrolla programas presenciales en Israel y a distancia en temas relacionados a la historia de Israel desde la antigüedad y hasta nuestros días.
Nuestros programas son en español o en inglés y contamos con un equipo académico compuesto por catedráticos de renombre internacional.
Parte de estos programas reciben el apoyo de la Universidad Hebrea de Jerusalén, entre las más importantes del mundo, que entrega a nuestros participantes sus respectivos certificados. Nuestra modalidad de estudio combina algunas conferencias con muchas visitas de estudio.
El Moriah International Center pretende ser un marco de excelencia académica. Nuestra localización en Israel juntamente con nuestra vasta experiencia, hacen del Moriah International Center un marco único que permite a los participantes de nuestros programas profundizar sus conocimientos en una variedad de temas que sólo aquí, en Israel, pueden ser estudiados.
INSTITUCIONES Y PROFESIONALES QUE PARTICIPAN DEL PROGRAMA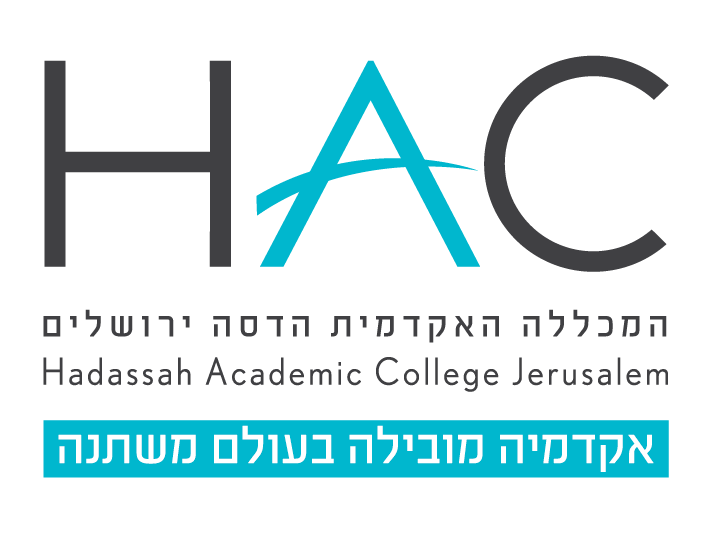 Located in the heart of bustling downtown jerusalem, hac is a unique institution of higher education offering students world-class, career-focused degree programs. Accredited and supported by israel's council for higher education, hac offers undergraduate (and specific graduate) degree programs that lead to careers in high demand in fields spanning various health sciences, as well as computer science, management, economics and accounting, industrial design, politics and communications, social work, and more. Since its initial accreditation in 1996, hac's academic model has focused on training new generations of qualified professionals while emphasizing excellence and innovation in instruction, scholarship, and research.
Prof. Bertold Fridlender,
College President
Dr. Doron Shultziner,
Head of the Politics & Communication Department

The Jerusalem Post is a broadsheet newspaper based in Jerusalem. Formerly regarded as left-wing, the paper underwent a noticeable shift to the right in the late 1980s. The paper professes to be in the Israeli center with its editorial line critical of political corruption, supportive of the separation of religion and state in Israel and against unilateral concessions to the Palestinians. It is also a strong proponent of greater investment by the State of Israel in World Jewry and educational programs for the Jewish diaspora.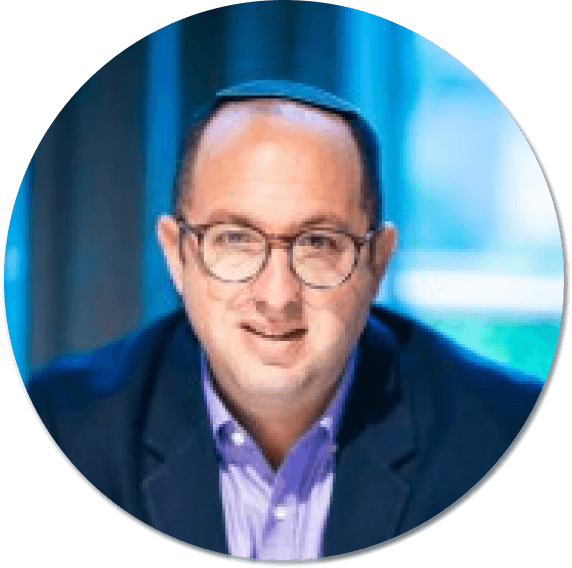 ZVIKA KLEIN, Journalist.
Award winning journalist and commenter, Strategic advisor specializing in the Jewish world. Klein's work was cited by the world's top media outlets such as CNN, Fox News, the Washington Post and many more. Public speaker on International Jewish topics and motivational speaker on ADHD for adults. Social activist promoting Jewish Peoplehood and ADHD awareness
Playtika is an Israel-based digital entertainment company that specializes in the development and publication of mobile casino games. In 2021, Playtika had over 35 million monthly active users. Since 2010, Playtika has been a pioneer in the games industry and were among the first to offer free-to-play social games on social networks and, shortly after, on mobile platforms. Playtika was also one of the originators of live game operations, offering users personalized, daily game experiences with new events and exciting new features 365 days a year. Playtika´s games have stood the test of time, leading with top-grossing titles for over five straight years. As new trends and technologies continue to disrupt and reshape the gaming landscape, our eyes are keenly set on becoming the world's leading provider of casual game entertainment. Through diverse and constantly growing portfolio of games, Playtika seeks to create the most engaging and beloved entertainment experiences in the world.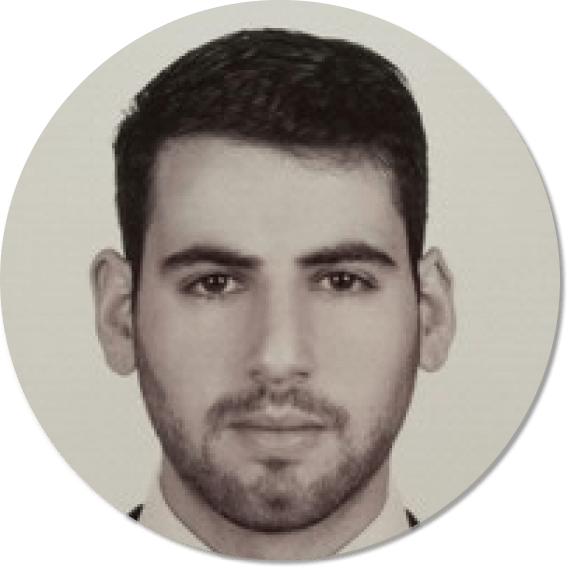 Pablo Zayat,
Monetization Manager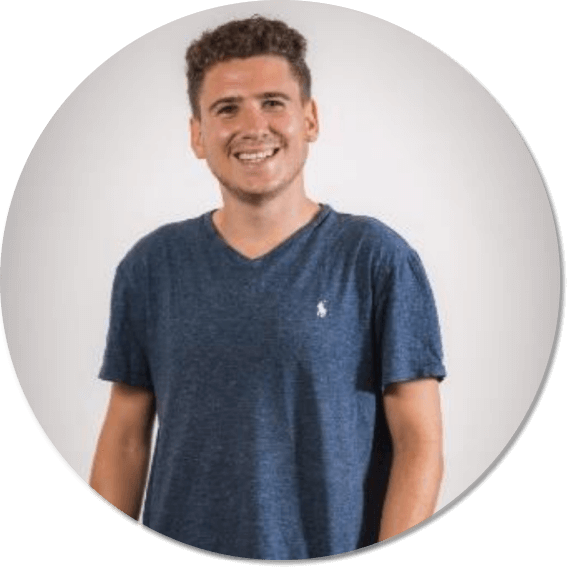 Moi Sandler,
User Acquasition

The Peres Center for Peace and Innovation, founded in 1996 by the late President of Israel, Shimon Peres, develops and implements impactful and meaningful programs with a focus on promoting a prosperous Israel, nurturing and highlighting Israeli innovation, and paving the way for shared-living between all of Israel's citizens and lasting peace between Israel and its neighbors.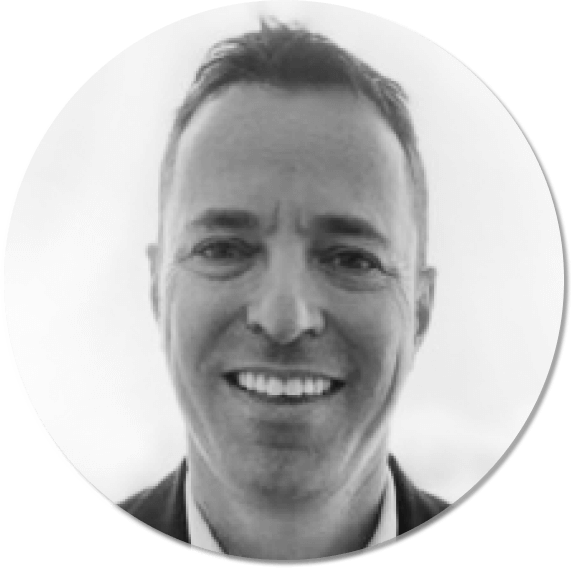 Founder & CEO at UAE Israel Innovation Office
Founder of two companies that were acquired and an active angel investor in the first-ever Israeli company sold to Google. Multidisciplinary with a very strong international background. Experience in building companies from scratch, business development, marketing, fundraising, product management, negotiations and selling companies. Possess a deep understanding and love of the startup and business ecosystems.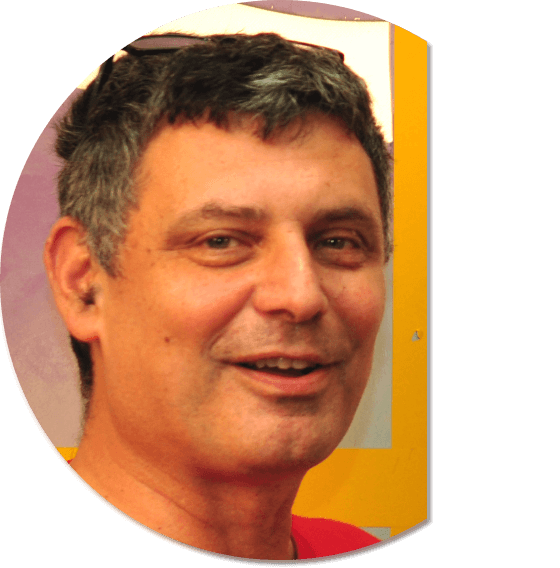 Cartoonist and graphic designer
Graduate of the Department of Graphic Design at Bezalel / Jerusalem 1989. Has been publishing cartoons in the Israeli press since 1975. Among the newspapers in which he published: Yedioth Ahronoth, Maariv, Camp, Maariv for Youth and Maariv for Children. Lecturer in arts days in schools and instructor of comics and cartoon workshops at the Museum of Cartoons and Comics in Holon and at a variety of institutions around the country. Participated in dozens of group exhibitions. In 2002, he presented a solo exhibition called "Feminists" at the Holon Theater Gallery.Founded and served 11 years as chairman of the Association of Cartoonists.From 2001 until today – Artistic Director of the "Animix" Festival at the Tel Aviv Cinematheque for Animation, Comics and Cartoons.

TrainLit is a One-Stop-Shop for sports organizations that allows managers to automate almost every administrative task on their day-to-day work life. Saving tons of office hours allows managers an coaches to allocate their work time for guiding, developing players,
marketing and many other assignments they always want to get to – but no time. TrainLit offers a modern and user friendly new workspace, which allows them to run almost every aspect of the daily work life in the club. TrainLit managers workspace make it so easy to communicate and collaborate between all figures in the club – coaches, parents, and players. It minimizes the direct involvement of the managers and allows the customers to handle independently through their account.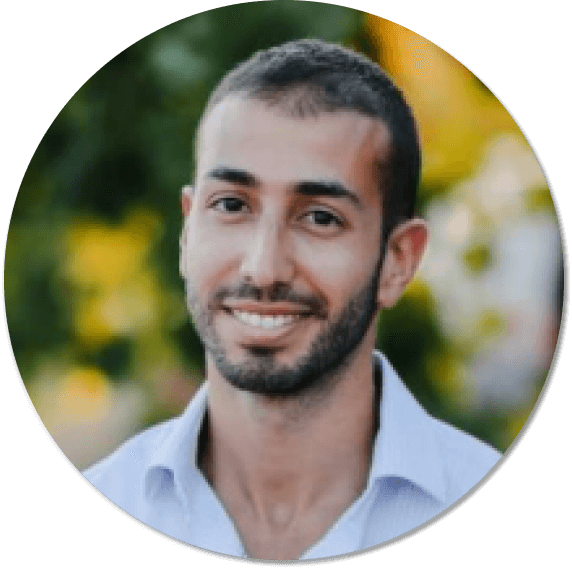 Agrint Sensing Solutions INC. is an AgTech company that was founded in 2016 to Revolutionize the agricultural world by early and precise detection of infested trees. The first step was to develop the IoTree® sophisticated sensors for early detection of pests in trees
thus saving the trees and reducing the use of massive pesticides spray. Agrint is a global pioneer in the field of "in-tree sensors" with a patented technology that allows the deployment of inexpensive wireless, low-energy, seismic sensors.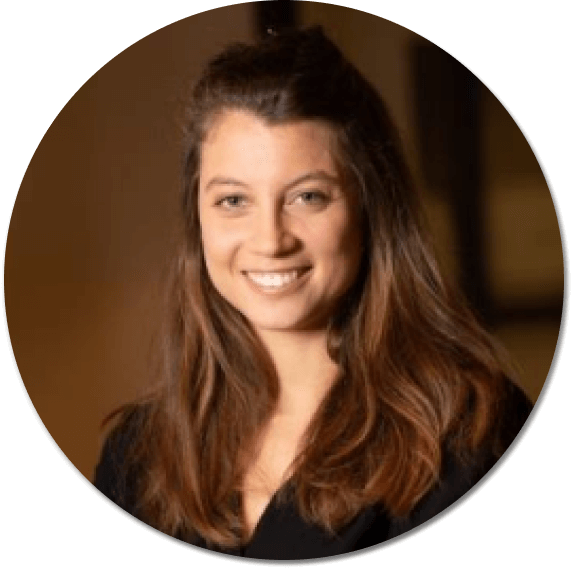 Vice President Business Development

Our powerful technology allows everyone to get online with a personalized, professional web presence. Whether it's your first time creating or you're a long time expert, you'll find the features and solutions you need to build a professional website with total creative freedom. Our global user base, open SDK, and unparalleled design capabilities create a unique ecosystem. Partners, developers, web designers, and other online professionals can effectively market their apps and services to millions through Wix.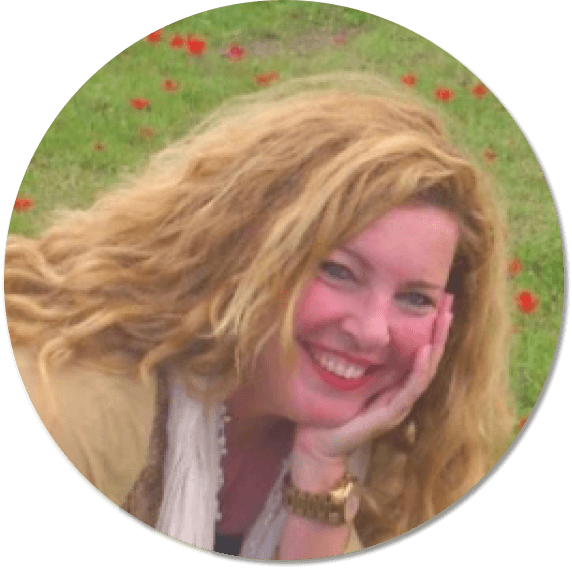 Business Development & Strategic Partnerships Executive, Wix
Lightneer is a hyper and hybrid casual mobile game studio built around a super experienced yet down-to-earth team and a proprietary development framework that allows for speedy
testing and market delivery. Our mission is to develop and publish a handful of hit games each year working closely with our strategically chosen partners.Our games are fun, unique, snackable, rewarding and hyper casual, serving just what the audience ordered: easy-to-play games that entertain and offer stress relief in the midst of the players' life. At Lightneer, every new project is a potential hit. To date, we have a combined total of over 80 million players we've delighted with games like Good Slice, Bazooka Boy and Hammer Jump, with over 100 new prototypes developed each year.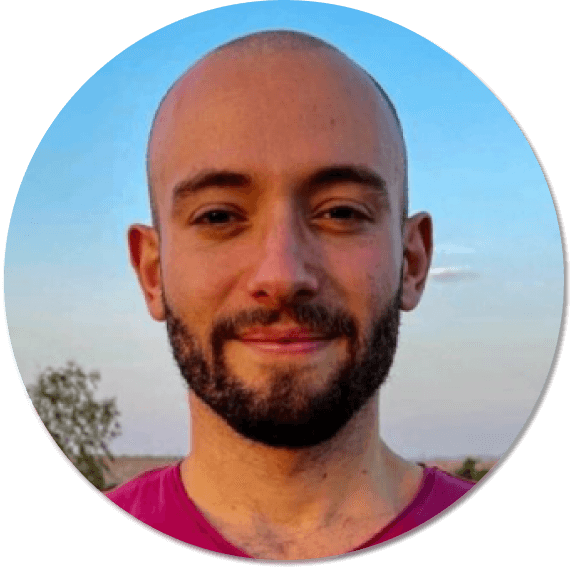 NFT & Blockchain Gaming Expert

Microsoft's Israel offices are in Herzliya, Tel Aviv, Haifa, and Nazareth. Collectively, the offices host a wide variety of software and hardware development domains including cyber security, artificial intelligence, and business intelligence, alongside sales and marketing. In addition, the local branches of Microsoft Ventures (M12) and Microsoft for Startups in Tel Aviv invest in and collaborate with the vibrant local tech ecosystem. Dynamic, sustainable, stateof-the-art offices reflect an inclusive, innovative, and hybrid work culture: community gardens,
all-gender restrooms, sports facilities, heigh-adjusted kitchenettes, dog playgrounds, and much more.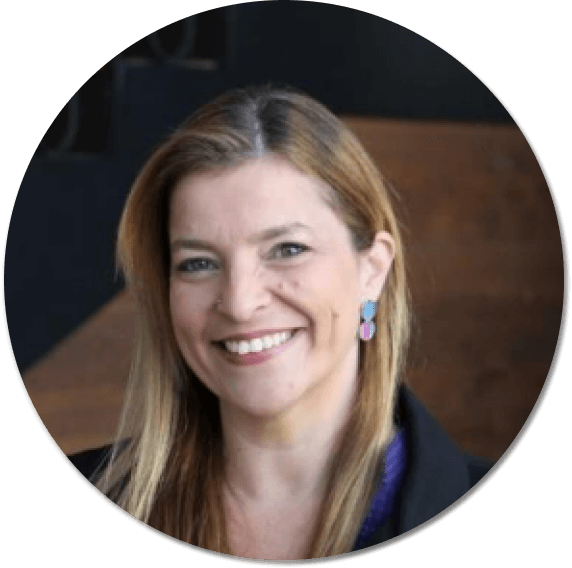 Manager of the Microsoft Garage

The metaverse is the next evolution of social connection. Our company's vision is to help bring the metaverse to life, so we are changing our name to reflect our commitment to this future. The metaverse will be social 3D spaces in the metaverse will let you socialize, learn, collaborate and play in ways that go beyond what we can imagine.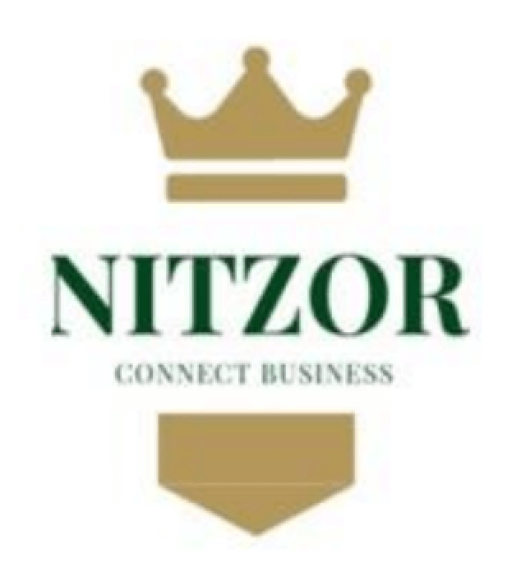 Nitzor connects companies in Latin America and Israel interested in innovation, technology and entrepreneurship. We are a platform for connections and services to facilitate and promote your project.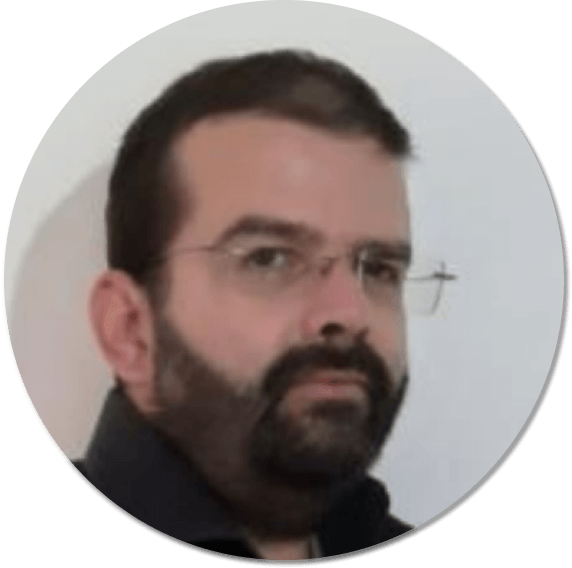 Chief Product Officer - CPO / Co-founder

The Hebrew University of Jerusalem, founded in 1918 and opened officially in 1925, is Israel's premier university as well as its leading research institution. The Hebrew University is ranked internationally among the 100 leading universities in the world and first among Israeli
universities. The recognition the Hebrew University has attained confirms its reputation for excellence and its leading role in the scientific community. It stresses excellence and offers a wide array of study opportunities in the humanities, social sciences, exact sciences and medicine. The university encourages multi-disciplinary activities in Israel and overseas and serves as a bridge between academic research and its social and industrial applications. The Hebrew University has set as its goals the training of public, scientific, educational and professional leadership; the preservation of and research into Jewish, cultural, spiritual and intellectual traditions; and the expansion of the boundaries of knowledge for the benefit of all
humanity.

Established in 1906, Bezalel Academy of Arts and Design Jerusalem is proud to be recognized as Israel's preeminent academic institution for art, design and architecture. For more than a century, Bezalel has served as a magnet for people who dare to dream, dare to do. Filled with principles and passions, talent and vision, at the Academy they embark on a demanding quest to acquire the tools and training to hone their talents and perfect their craft. During the course of their education, they are taught to meet the challenges of today's global society and blaze their own unique trail in tomorrow's world. Bezalel epitomizes the essence of Israeli art and design and has been a crucial catalyst in the country's cultural development. Its unique status in Israeli history and society is the foundation for its conviction that educating and training aspiring artists requires endowing them with values and the seeds of responsible citizenship as well as skills. Bezalel is known for its excellence in educating and enriching generations of aspiring artists, designers and architects; and for inspiring original thought, furthering tolerance and for promoting freedom of expression and creative liberty that expand cultural horizons and impact conventional beliefs. The Academy encourages its students and faculty to use their distinctive  skills and viewpoints to embrace humanistic and human-centered approaches to art and design.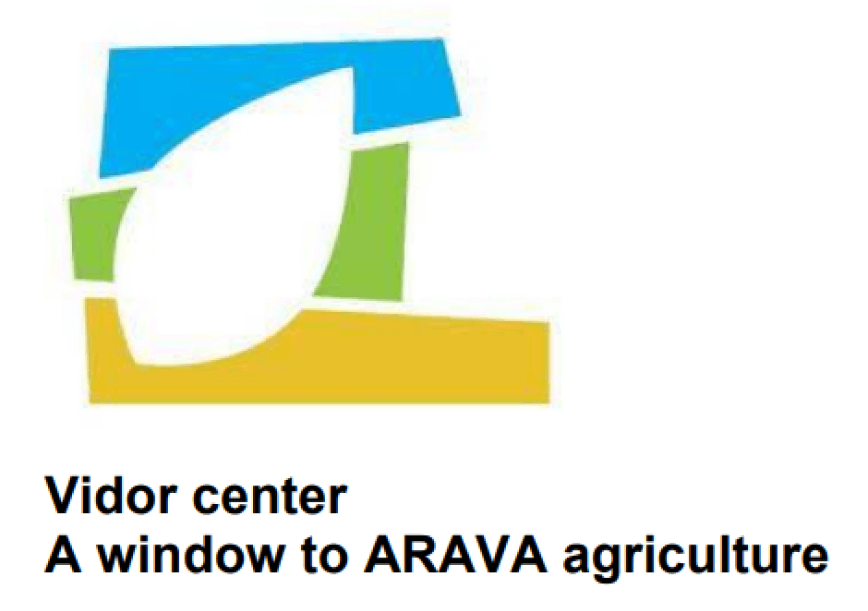 The Vidor Center aims to present the Arava region, along with its unique vistas and inhabitants – and to tell the story of its advanced agriculture, which employs scientific and technological innovation to deal with the area's desert climate and sparse natural resources.
Erected on the site of a former greenhouse house, the visitors center was meant to capture the unique relationship between people and the environment. This led to our decision to build exclusively from natural materials, especially the area's red clay soil, while lining the walls with industrial materials.